Persistent Searches#
Gravwell users may wish to send long-running searches to the background or save search results, or schedule searches to run periodically. To review the search results at a later time, use the Persistent Searches page, found in the Searches section of the main menu: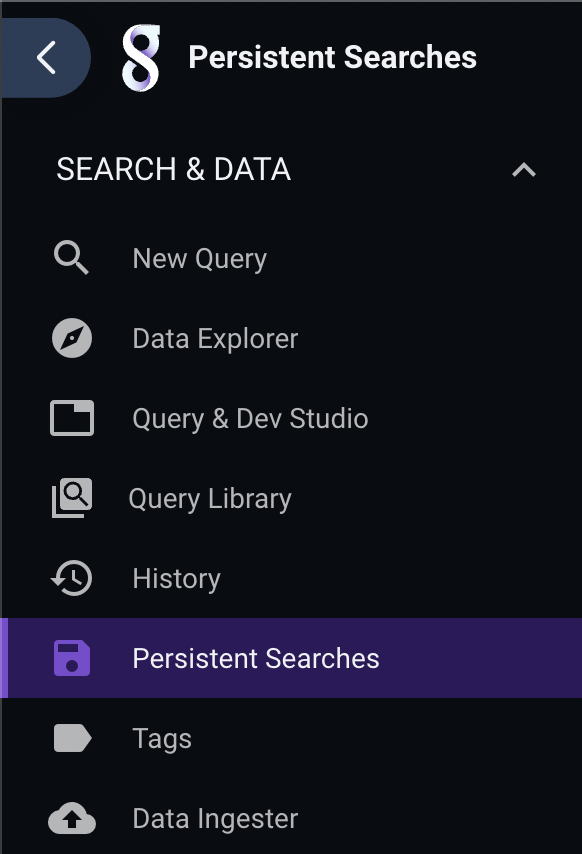 The persistent searches page will periodically update to show the current state. It will display searches belonging to the user or shared with the user. In the screenshot below, we see two searches: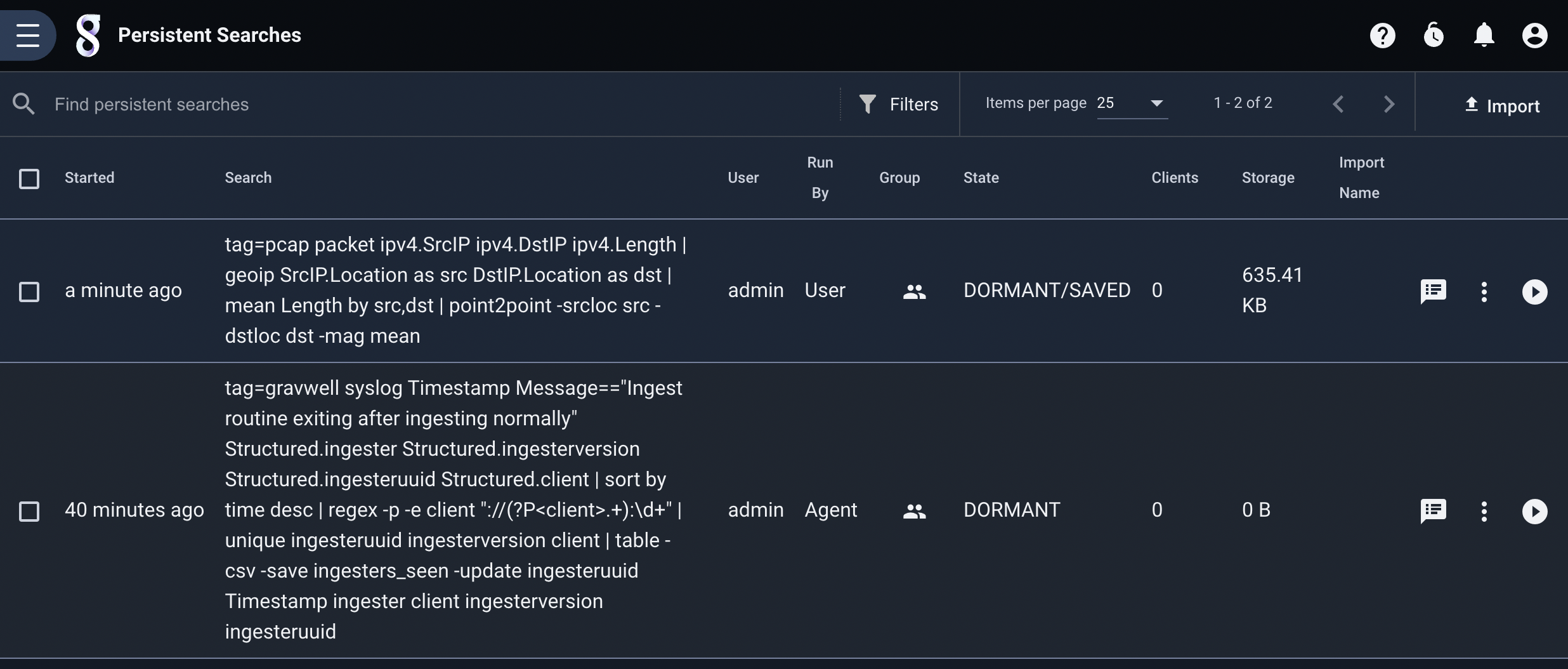 The top search was run by the user manually one minute ago. We see that it is in the ACTIVE state and has 1 client attached, meaning the user is still viewing the search in another browser tab. The results of the search consume 328 bytes on disk.
The second search was run by the search agent, as indicated by 'Agent' in the Run By column. It is in the DORMANT state, which means that the search will remain available until it is deleted or the webserver restarts.