Email Configuration#
Gravwell can be configured to send Emails via automated scripts and flows, but this requires that the system be configured with a valid SMTP configuration.
User Defined Email Configuration#
Users can configure their own SMTP server by first visiting their User Preferences page and then clicking the "Email Server" tab.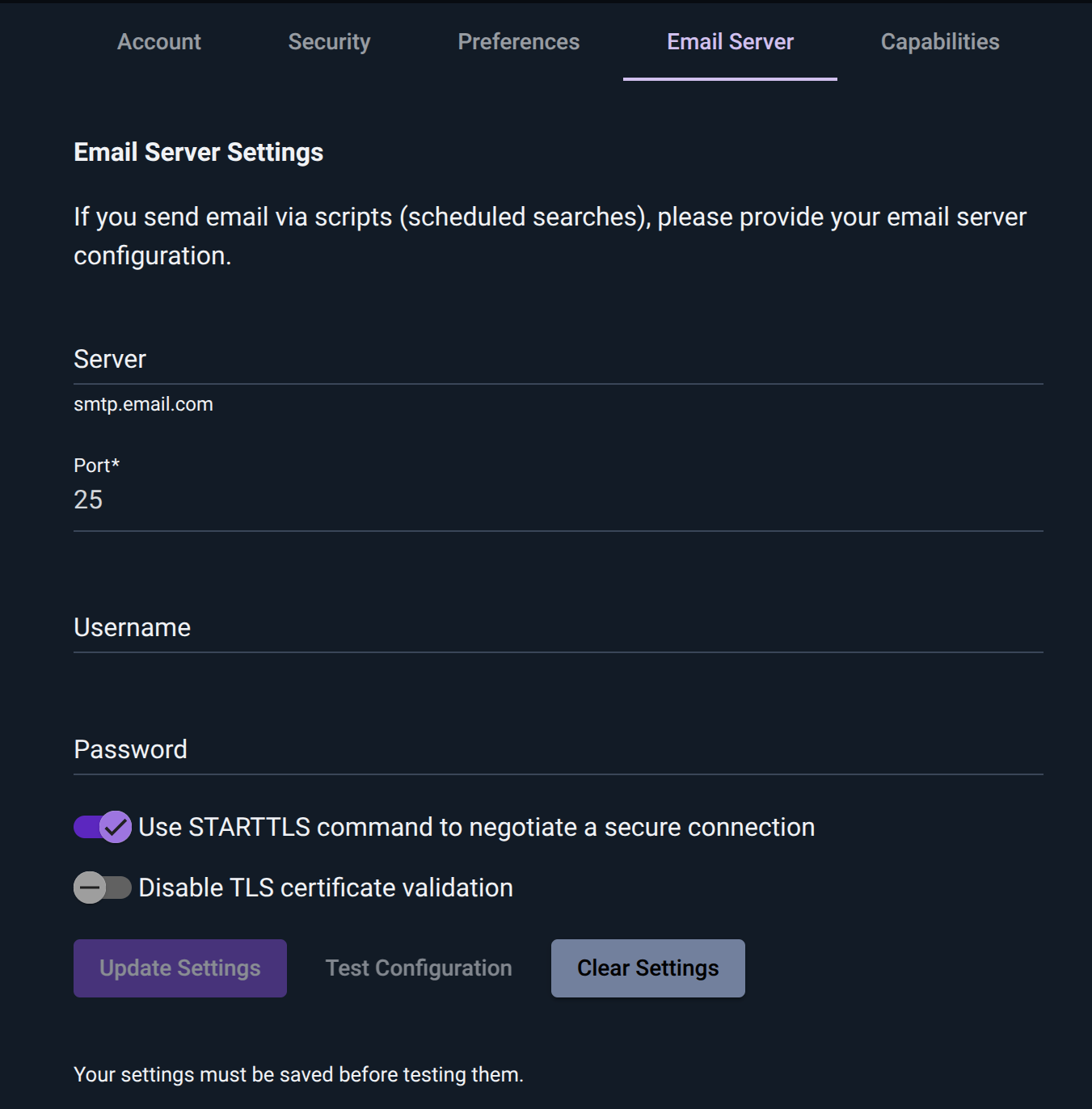 The fields are mostly self-explanatory: "Server" is an SMTP server, "Port" is the port to use for SMTP, "Username" and "Password" authenticate to that server. "Use TLS" should be enabled if the server expects TLS connections. The "Disable TLS certificate validation" option is provided in case the server is using self-signed certificates; be cautious enabling this!
Once the fields have been populated, click "Update Settings" to save them, then click "Test Configuration" to send a test email.
If an email configuration is specified in a users preferences, Gravwell will use those credentials to send emails even if a shared Email configuration is available. Gravwell will NOT fall back to the shared email configuration if a users email configuration fails.